Rescued digital-audio recordings of SCVA and CMEA concerts

On these pages page are digital-audio captures of music that, previously, had existed only on single-pressing vinyl LPs, which were made to preserve concerts given by the Southern Californa Vocal Association (SCVA)'s All-Southern California high school honor choirs, and the California Music Educators Association (CMEA)'s high school honors concerts.
I was in both the SCVA and the CMEA high school honor choirs in 1982 and 1983. The concerts were all recorded, and put onto vinyl LPs that we could buy. Although I was in high school in 1981 as well, I didn't know about CMEA at the time, and I didn't make the cut for SCVA that year. And since I wasn't in the chorus, I didn't get that year's recording. If they'd have let me in the SCVA chorus that year, you'd all be able to listen to the 1981 recording here as well. (There, are you happy, SCVA fans? See what you get by turning your nose up at me during my sophomore year!)
My copies of these vinyl recordings were not kept in pristine condition, and were nearly four decades old when these digital-audio transfers were done. It is inevitable that scratches and other defects were present on the LPs, which are audible from time to time in these .MP3 files.
---

SCVA High School Honor Choir 1982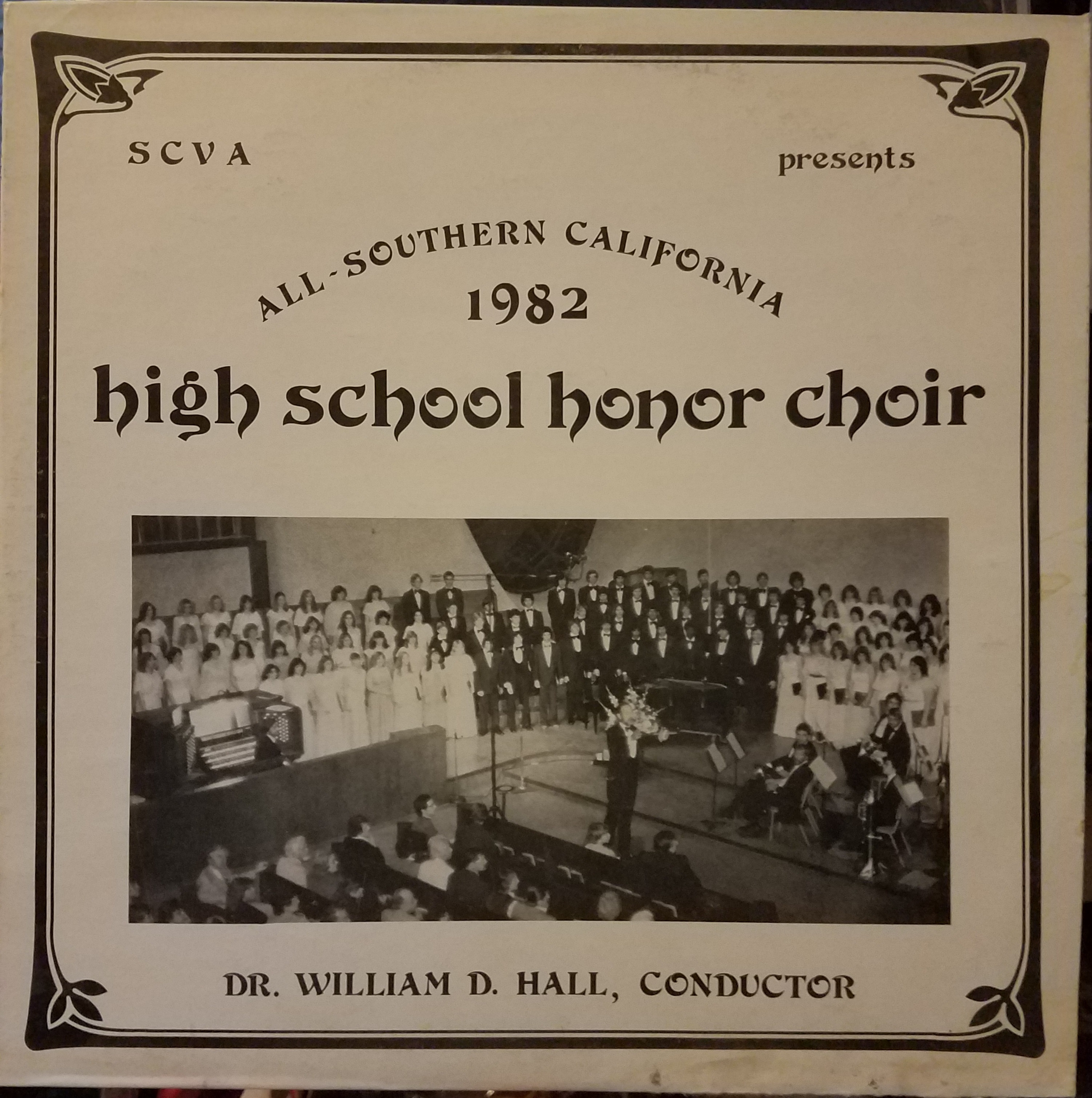 SCVA High School Honor Choir 1983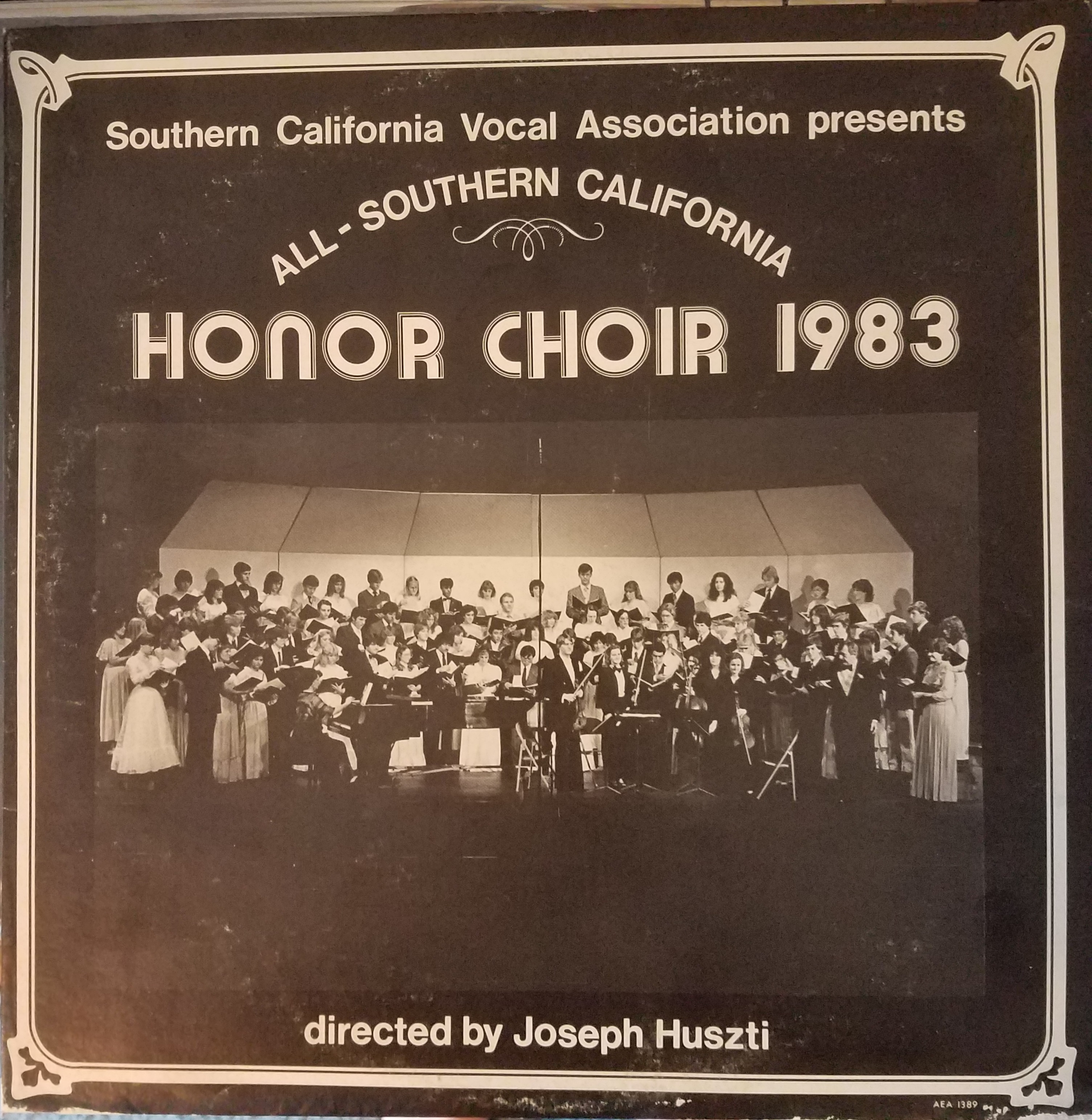 ---
---
Click here to go to Roger M. Wilcox's main digital audio page.
Click here to go to Roger M. Wilcox's home page.
Send comments regarding this Web page to: Roger M. Wilcox.