ISOMATA Youth Music Program, 1980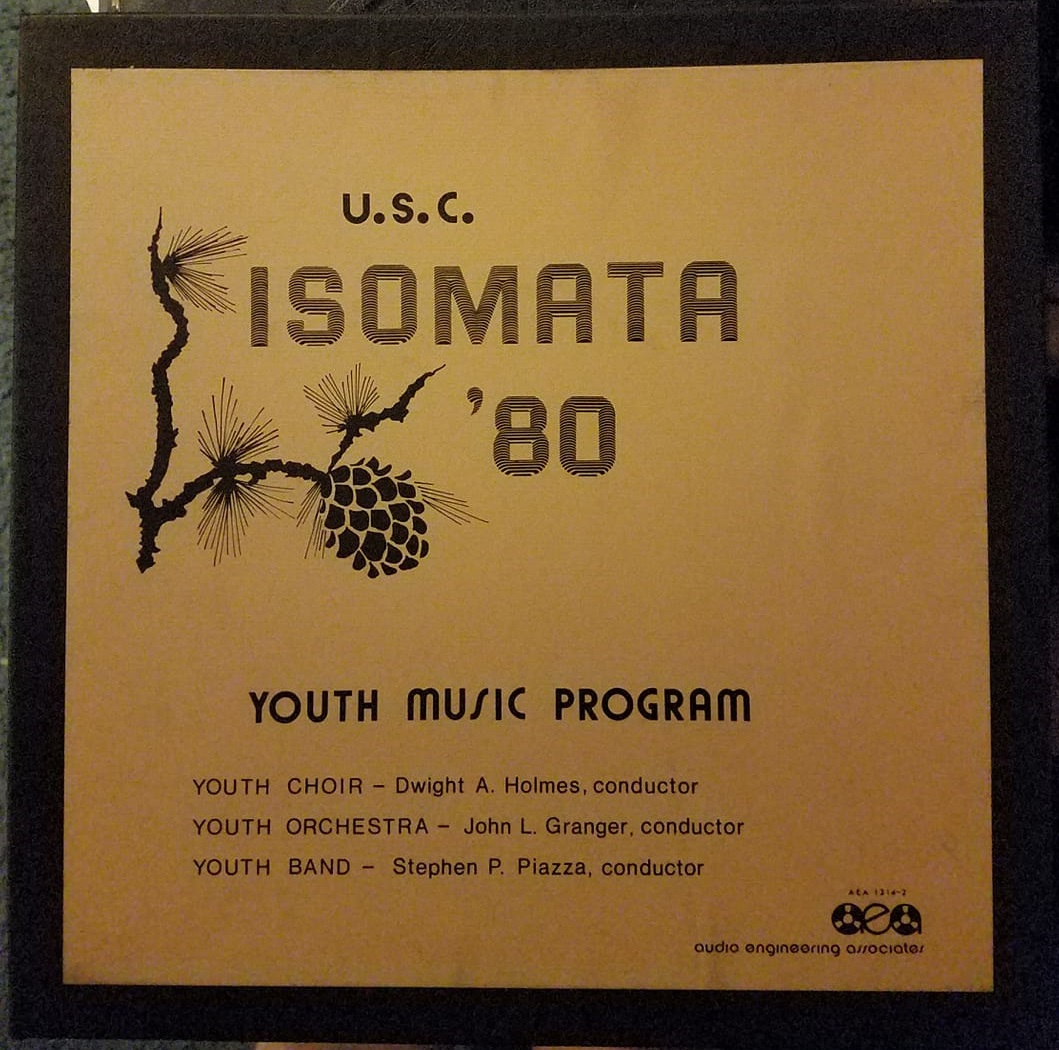 I, Roger M. Wilcox, was in the ISOMATA Youth Choir on this program.
Side 1
Youth Orchestra
John Larry Granger, Conductor
Concerto Grosso Op. 6 No. 6, by Corelli
Peer Gynt Suite No. 1, by Grieg
Grand March from "Tannhauser", by Wagner/Isaac
Youth Orchestra, with an assist from the Youth Choir
Finlandia, by Sibelius
Side 2
Youth Band
Stephen P. Piazza, Conductor
Overture in B Flat, by Giovannini/Robinson
Pageant, by Persichetti
Symphonic Prelude, by Reed
Fairest of the Fair, by Sousa
Side 3
Youth Choir
Dwight Alan Holmes, Conductor
Come Ye Sons of Art (selections), by Purcell:

Regina Coeli, by Mozart



Side 4
Youth Orchestra
Symphony No. 29, K201 (Allegro), by Mozart
Youth Band
Dedicatory Overture, by Williams
Combined
In Idyllwild, by Meredith Willson. This year, the solo part was performed by a trio. One of those three choristers was me. Specifically, I was the tenor who sang too sharp on the word "sky."
---
Click here to go to Roger M. Wilcox's ISOMATA digital audio rescue index.
Click here to go to Roger M. Wilcox's main digital audio page.
Click here to go to Roger M. Wilcox's home page.
Send comments regarding this Web page to: Roger M. Wilcox.